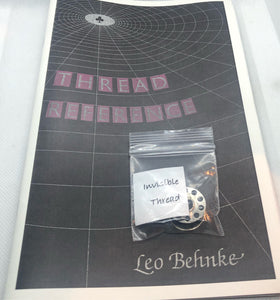 Vernon Magic
Magicians Invisible Thread Plus Book Thread Reference
48 Page booklet on invisible thread by one of magic's most knowledgeable magicians, Leo Behnke, this book covers materials, hook-ups, and a number of routines including: Stand-Up Bill, Knife Spread, Haunted Deck, British Brilliancy, Rising Ice and many more Published by Magic City.
Spool of Invisible Thread
Good thread is hard to find these days. Unless you're a FUN Inc. customer. FUN carries invisible thread suitable for all types of tricks - animations, levitations and suspensions - and sells it by the spool. Enough thread is included in each spool for hundreds, if not thousands of performances. You will receive both the Invisible Thread plus the Book!
---
More from this collection