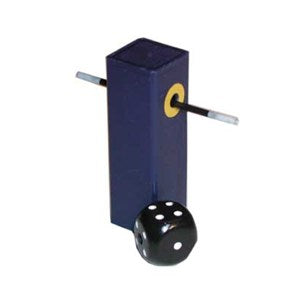 Vernon Magic
Impossible Die Escape
Sale price
$8.95
Regular price
$11.95
The magician displays a black die with a hole drilled through its side, along with a square tube and a miniature magic wand. A hole in the tube corresponds with the hole in the die. The magician drops the die into the tube and passes the wand through the hole in its side and through the die as well, trapping the die inside. 

Next, the magician holds the tube over a spectator's outstretched hand. At the magician's command, the die immediately penetrates the wand and falls into the spectator's hand! A visual trick that's easy to perform. Complete with die, tube, wand and instructions. Individually boxed.
All apparatus can be freely checked by the spectator. It is so easy to do, you can do it the first time you try. No sleights or tricky moves - this works exactly as it reads.
---
More from this collection