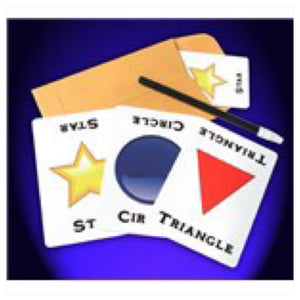 Vernon Magic
Hypnotic Choice
The spectator has a completely free selection of any one of three "hypnotic" symbol cards. There is no force of cards.

Despite a completely fair selection process, the magician never fails to determine which one of the cards the spectator has selected. In fact, the magician claims he has "hypnotized" the spectator into selecting a specific card.

To prove his claims, the magician shows that he knew in advance which card he would force the spectator to choose through apparent "hypnosis."

Easy to do. Made in the USA by FUN Incorporated. Cards are printed on Bicycle stock (with Bicycle Rider Back designs) by the US Playing Card Company.
---
More from this collection