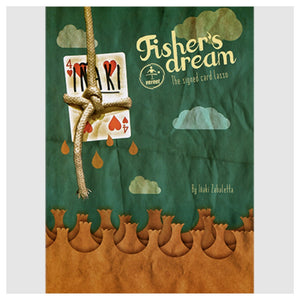 Vernon Magic
Fisher's Dream (Gimmicks and Online Instructions)
A shuffled regular deck of cards is handed out to a spectator. A card is freely selected and signed. A regular paper bag is handed out for examination. The selected card is lost in the deck and all the cards are thrown into the paper bag. The magician shakes the paper bag shuffling all the cards inside. Now he takes a rope by the end and introduces part of it into the paper bag. After a few seconds the magician raises the rope taking it out of the paper bag. Surprisingly, the signed card appears tied on the rope. And it's not any card but precisely the signed selection!
Packs small and plays big.
All the materials fit in the pockets, extremely practical.
No table required.
A regular shuffled deck of cards is used (not provided).
Any paper bag can be used.
No change of ropes.
The same signed card is catched by the rope.
Perfect for parlor or stage.
Ideal for adults or kids shows.
---
More from this collection